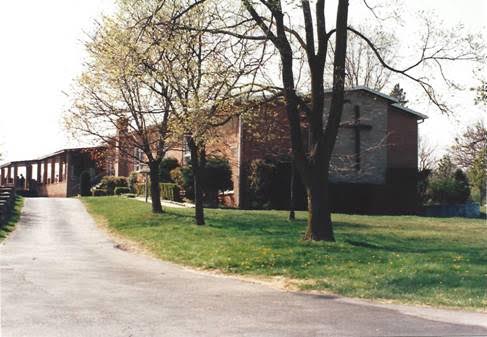 In 1973, with a group of 25 adults meeting at a local college, Dr. Earl M. Johnson, Jr. founded Grace Bible Baptist Church. Through the providence of God, 5-1/4 acres of prime property, along with a church building and parsonage, soon became available. After renting the facilities for six months, the church had grown to 100 members and was able to purchase the land and buildings. Grace Bible Baptist Church was incorporated under the state laws of Maryland in 1973.
During the fall of 1974, a 30' x 50' parsonage extension was built. As the need for more Sunday School rooms became evident, two portable school buildings (23' x 35' each) were set on the church property in 1976. These buildings were relocated and renovated in 1991, creating two 3-bedroom homes for staff.
In 1980, a two story building (60' x 50') was added on to the existing church, providing additional classrooms and church offices. Due to continued growth, a 60' x 160' building was erected in 1984 to serve as the main auditorium.
As God faithfully added to the church, a building housing a 1,000 seat auditorium, church offices, storage rooms, fellowship hall, and kitchen was completed in 1993. In January 2000, the church purchased an adjoining property consisting of a 4-bedroom parsonage with 1-bedroom apartment on 3 acres of land. A Family Life Center and Gymnasium with additional classrooms was completed in 2004. Grace Bible Baptist Church oversaw each of these building programs as general contractor.
In December 2016, Dr. Jerry R. Harmon was officially installed as the Senior Pastor of Grace Bible Baptist Church. Dr. Harmon was educated at Mid-America Baptist Theological Seminary in Memphis, TN where he received a Master of Divinity and a Ph.D majoring in Hebrew and OT with minors in NT Greek and Theology. Dr. Harmon also did graduate studies in Hebrew at Johns Hopkins University in his hometown, Baltimore, MD.
Founding Pastor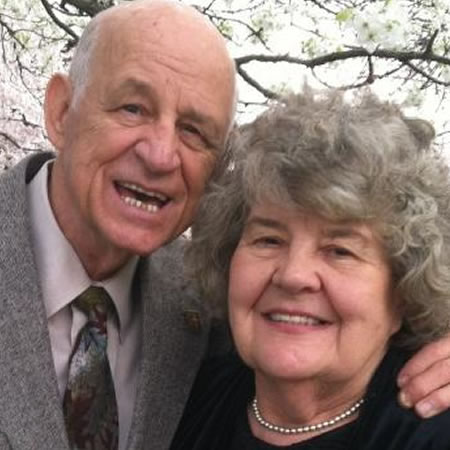 Dr. Earl M. Johnson, Jr. & Mrs. Natalie Johnson
(410) 788-6132
[email protected]
In 1973, Dr. Johnson founded Grace Bible Baptist Church in Catonsville, Maryland. In 1993, a 700 seat auditorium was completed, and in 2003, a Family Life Center and Gymnasium was constructed.
From 1952-1957, Dr. Johnson attended and completed Bible training at the Northeast Bible Institute in New Jersey. In the summer of 1957, he moved to Maryland to found and pastor the Grace Church in Bel Air. In 1960, Dr. Johnson became the Director of the Aberdeen Servicemen's Christian Center. His ministry was responsible for many men, women, boys, and girls accepting Christ as their personal Savior. From 1962-1971, Dr. Johnson co-founded The Maryland Bible Institute, serving as instructor, Vice President, and President over a body of 150 students. Following God's call in 1970, Dr. Johnson pastored a church in the Halethorpe area of Baltimore before being led to start Grace Bible Baptist Church where God's Word and His message of salvation and hope is consistently proclaimed.
"The Everliving Story" radio broadcast began in 1973 and continued to be heard on AM stations in a five-state area each weekday for 27 years. In 1999, an internet ministry was started taking Pastor Johnson's messages worldwide. "The Everliving Story" television ministry aired the first program in 2006 and continues today, reaching into thousands of homes each Sunday morning.
Dr. Johnson has published several works including Soul Winner's Portfolio, Talking Trees, and Chosen Vessel. His life story was featured on "Unshackled."
Mrs. Natalie Johnson has served by Pastor Johnson's side throughout their 50+ years of marriage. She has been the keynote speaker at the Ladies' Annual Retreat, Ladies' Annual Prayer Breakfast, Mother/Daughter Banquet, and various ladies' special meetings. For over 40 years, Mrs. Johnson led the weekly Ladies' Bible Study.