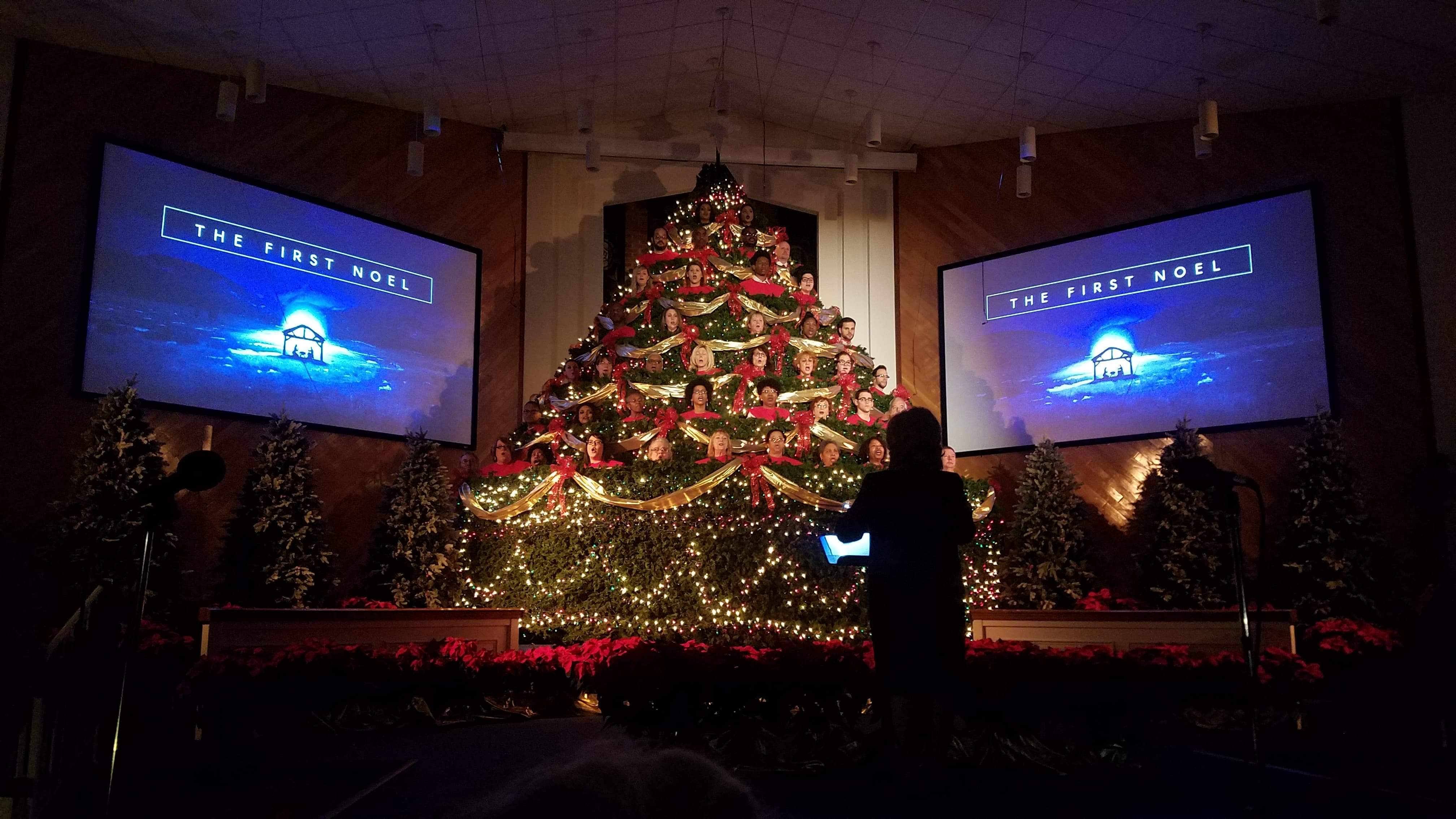 The Singing Christmas Tree
"No Other Name"
Psalm 100 says: "Make a joyful noise unto the Lord!"
Singing is just a natural outflow of a believer who sees God at work in his life. Music in any form – vocal, instrumental, and handbells – is a gift from God to us so we can praise Him!
We are grateful for the talented and spirited singers and musicians we have here at Grace. Ability alone is not enough … when we praise God, we must have a Christian life experience to back up what we sing about.
If you are born again, walking with God, and have been given the gift of music by God, let us encourage you to use that ability for God's glory – at home, abroad, and in the ministries here at Grace – in Choir, Handbells or Orchestra.
Music is a means of guiding a person to experience an awareness of God. It is a means of expressing who God is, and what He has done and is doing in the world. It is a medium through which the revelation of God is brought to man with beauty and enthusiasm.
The Music Ministry plays an integral part in the total ministry at Grace by preparing our hearts for the preaching of the Word and bringing us to a sense of worship. We seek to use music in accomplishing this sense of worship. Whether used during our church's corporate worship experiences or through the music education program, we feel a deep responsibility in leading our children, youth and adults in a maturing, self-expression in worship.
Through its music ministry, Grace Bible Baptist Church offers an opportunity for all ages to share their faith.
Our music ministries include:
Church Choir – Wednesday, 6:00 – 7:15 pm – led by Carolyn Harmon *Presently not meeting
Praise Team – led by Rev. Aaron Finley
Orchestra – led by Brian McLeod *Presently not meeting
Adult Handbells – Monday, 6:45 pm – led by Brian McLeod *Presently not meeting